Wednesday, November 24, 2004
Sunday, November 14, 2004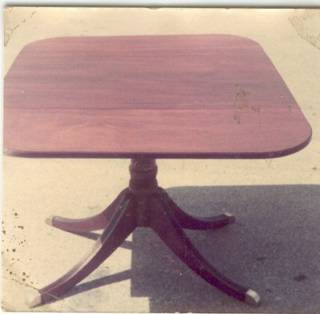 Here is the same table finished. All reglued, new underlament and veneer.Warped top boards flat again.

Saturday, November 13, 2004
This is a rocker we have restored and caned with the lace pattern.These types of special weaves show best when done in the back of an item for the best visual effect.